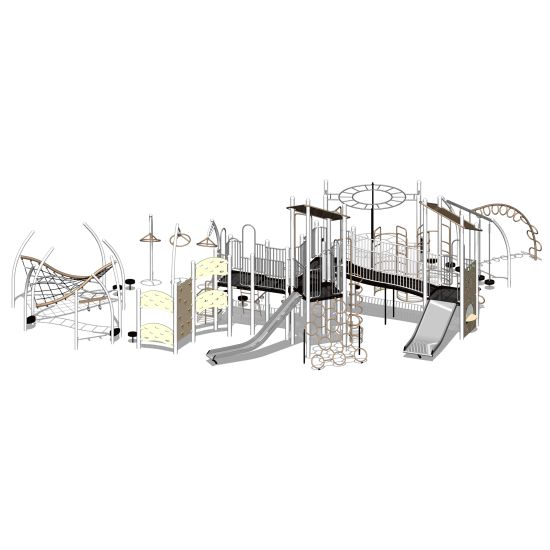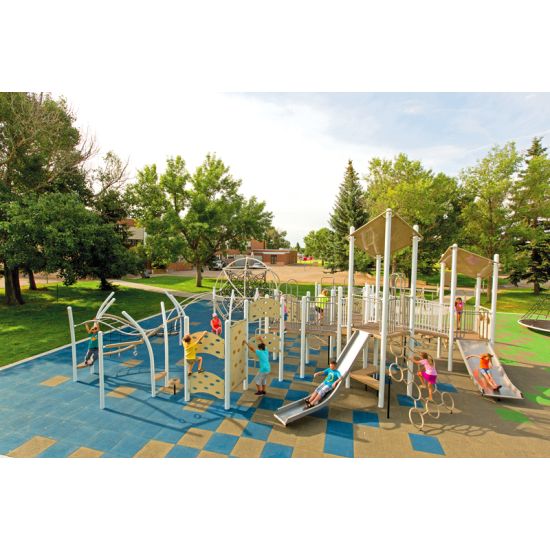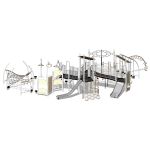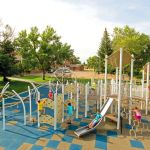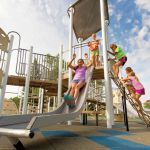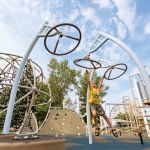 Westminster Elementary School
Model Number: C15-03
---
Contemporary look and challenging climbing and overhead action make this an ideal structure for upper elementary. Transparent design enhances visibility while heavy-duty construction ensures safety and durability.
Recommended Ages: 5-12 years
Colour Options: available in various colour schemes
Area Required: 18.4m x 16.9m (60' x 56')
Notes: Freestanding net structure shown in photo sold separately.
---
More Playground Designs
Here are more products you might like.