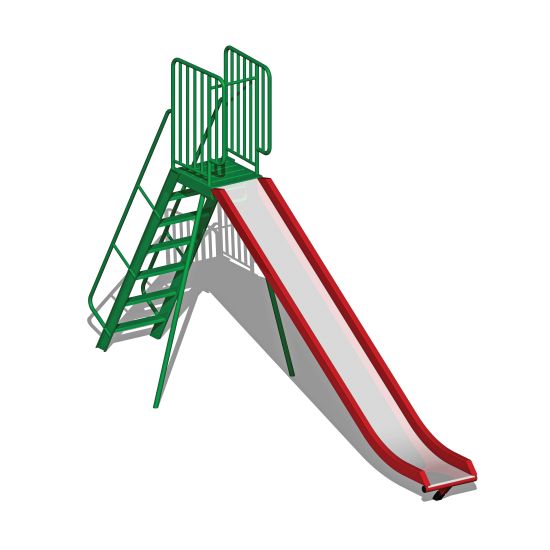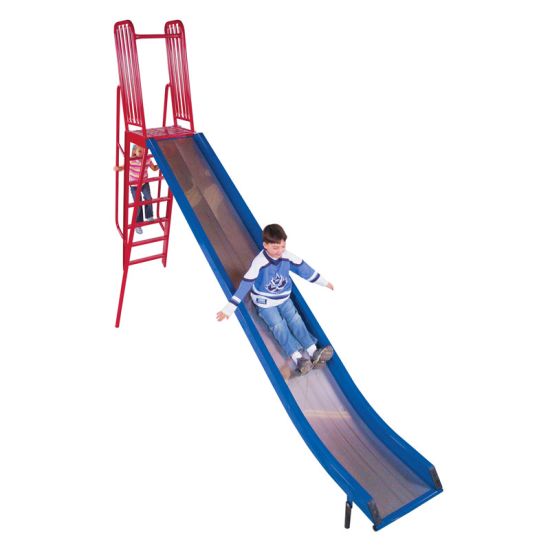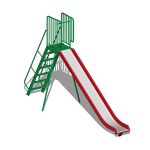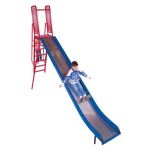 Straight Slide
Model Number: CN-44SS
---
This classic slide is still a favourite for kids of all ages. Climbing up again and again for the thrill of sliding down creates a fun fitness routine! Steel construction for maximum durability, vandal-resistance and low maintenance.
Recommended Ages: 2-12 years
Fitness Benefits: aerobic activity, balance, core strength, vestibular stimulation
Colour Options: polyester powder colours
Height: 1.3m (4') / 1.5m (5') / 1.8m (6')
Design Options: Available with stepladder and handrail or enclosed vinyl-coated stair. Add our "rumble strip" for extra sensory thrills!
---
More Freestanding Slides
Here are more products you might like.