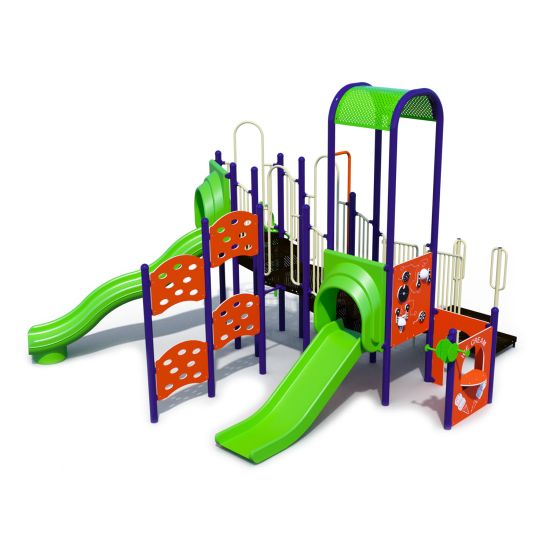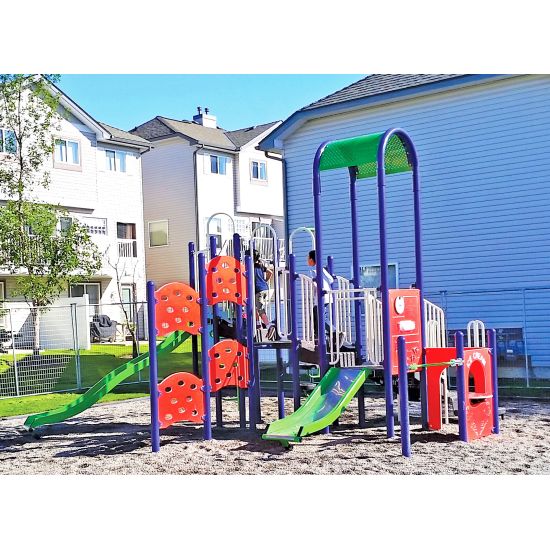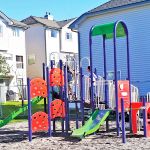 Spring Breeze
Model Number: S15-02
---
This charming and compact design features ground level play components plus a transfer station to ensure that diverse ages and abilities can join the fun. Slides and climbers of varying heights round out the play.
Recommended Ages: 2-12 years
Area Required: 10.0m x 9.4m (33' x 31')
Notes: photo shown with steel slides
---
More Playground Designs
Here are more products you might like.