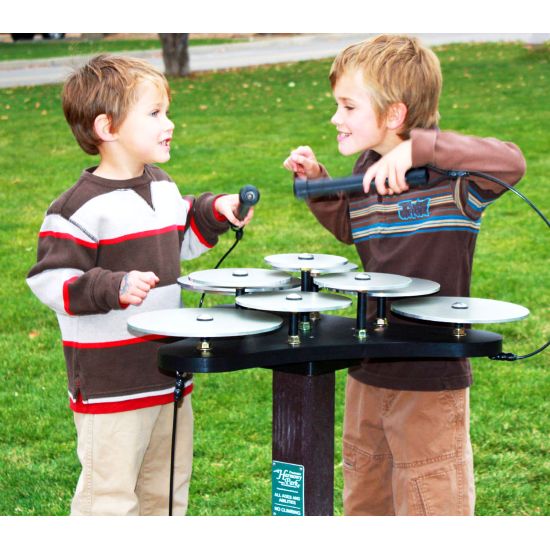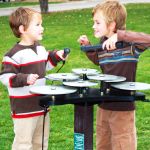 Lilypad Cymbals
Model Number: LilypadCymbals
---
These 10 anodized aluminum discs produce a very sweet bell tone. The layered placement of the discs enable dozens of combinations of play. With 3 mallets, this instrument can be played by 1-3 players. Comes with two durable mallets attached with coated steel cables.
Recommended Ages: 2-12 years
Installation Options: in-ground, surface-mount
---
More Music Outdoors
Here are more products you might like.