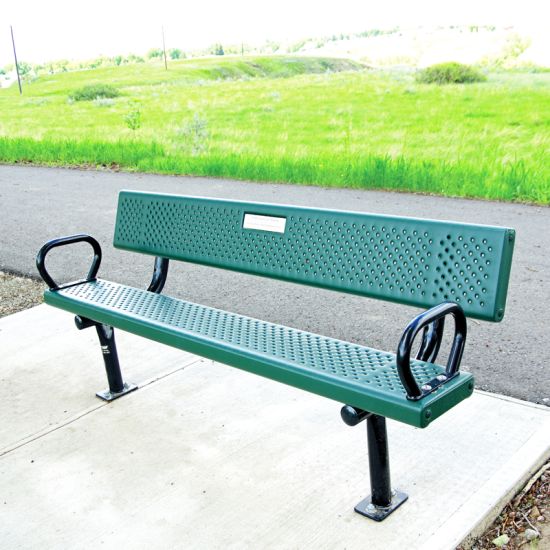 Memorial Bench
Model Number: PK-151M; PK-151MB
---
Designed for an embedded memorial plaque, this memorial bench is crafted of vinyl-coated steel for comfort and durability.
seats & top: one-piece vinyl-coated perforated steel
frame: powder-coated galvanized steel
armrests optional (order if desired)
Colour Options: brown, green, tan
Installation Options: in-ground, surface-mount
Design Options: Available with or without arm rests.
Notes: Insert dimensions are 2" x 8" x 3/8" (plaque not included).
---